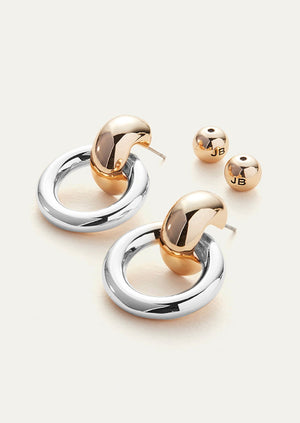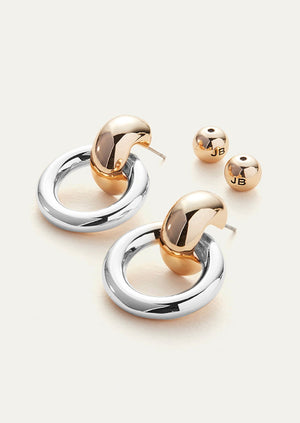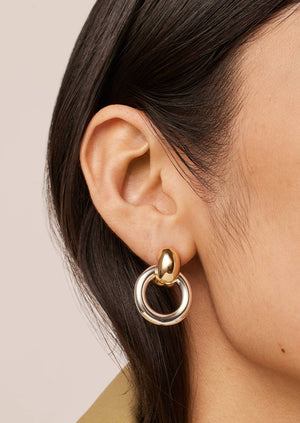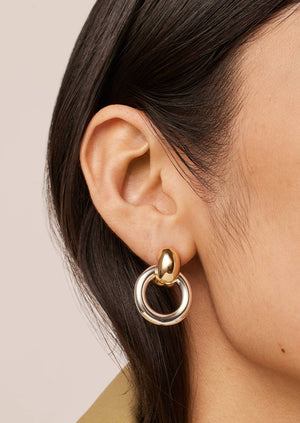 On Sale
Puffy Faye Knockers
A twist on the classic Faye Knockers that were coined by VOGUE Magazine as one of the best "minimalist earrings to wear now and forever". These high shine, puffy hoops swing from a chunky, huggie stud.
Features:
Finished in high polished gold and silver.
Ball backing.
L

ength: 27.2mm / 1.07"

Width: 21mm / 0.83"

Depth: 9.2mm / 0.36"